Monday, January 31, 2011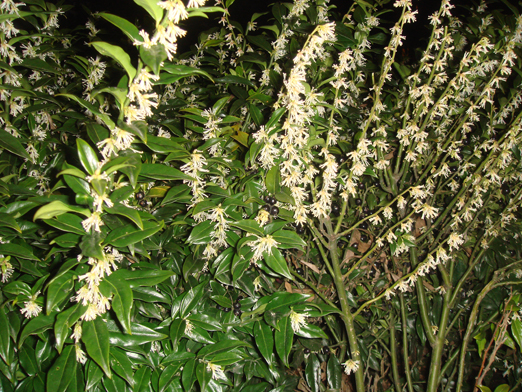 What are these flowers called? They are in bloom and smell nice. Like spring.
Saturday, January 29, 2011
Mike Mills has a new movie coming out:
Charming. A dog that gets subtitles!
Some of you may know Mike Mills because of this image: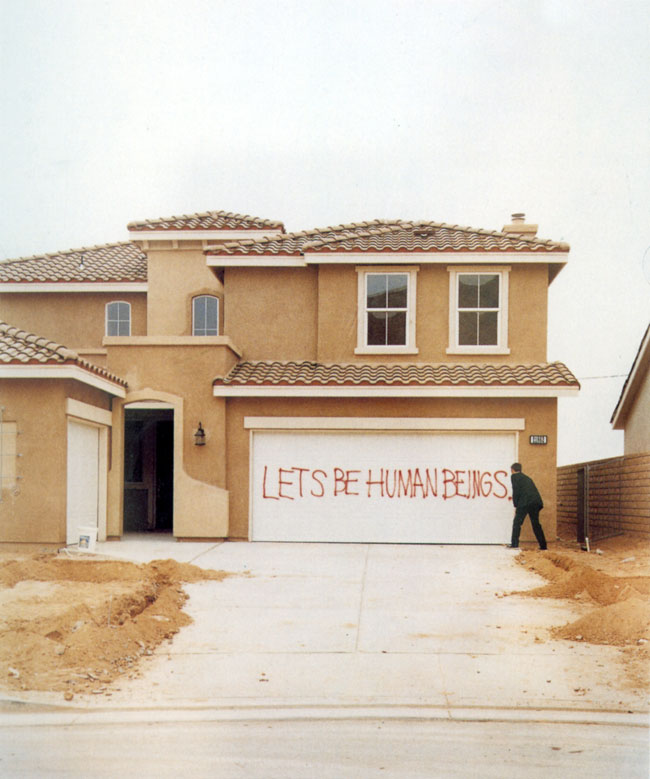 Others of you may know him because of this other movie he did (which I had only recently found out, thanks
Sean
),
Thumbsucker
: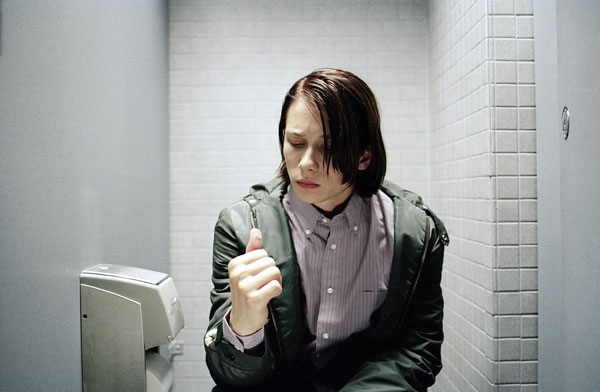 I really wanted to like that movie, but I was just really underwhelmed. Maybe Keanu Reeves (who really oddly stood out to me in the movie) threw me off? Because I feel like that was kind of sort of around his Matrix days and I didn't realize that Keanu Reeves is this weird robotic actor that needs a deeper sense of appreciation that I clearly didn't have at the age of seventeen. It was just a really quiet movie, and I should probably see it again, I've...become more perceptive to quietness. (haha).
Anyways though, what I really want to say about Mike Mills is this, he had this book that he put out through
Nieves
,
Fireworks

.
The explanation he had for this book was just one of the nicest things I had read in a long time:
Some things that may or may not relate to these drawings: A professional suggested I take anti-depressants. I declined. About the same time I started drawing fireworks. I didn't know what they meant or why I was drawing them. I was confused and embarrassed by this lack of meaning, but they kept coming. I could draw them no matter how I felt. I read that fireworks were first used in China in the 12th century to scare away negative spirits. I envied a world that not only recognized spirits, but scared the negative ones away with small man made explosions.
So, so nice.
And he ends by saying:
I felt a connection between the Chinese fireworks and the placebo effect, and some relief in all the things we don't understand. At some point the fireworks grew more and more abstract, and messy, and complicated, and I became if not content then at least willing to make things that didn't have any apparent meaning.
And so: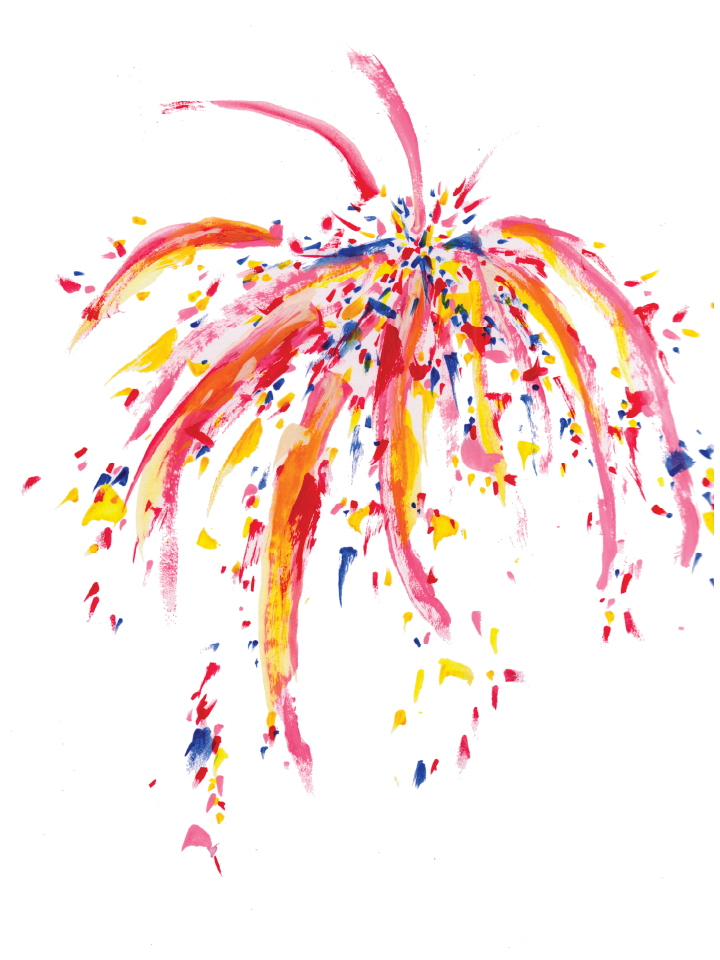 Last time I drew fireworks was in my first year drawing class at Emily Carr. We had to draw a night scene and I drew people watching fireworks. The teacher said that the idea was nice, but fireworks actually look very clean, and mine were too messy. I didn't really take it to heart. And it was in the class that I didn't take much of his criticism to heart as I did with my previous drawing teacher. And then drawing didn't seem like such a terrifying struggle to impress someone.
But a way to feel better.
Monday, January 3, 2011
Books I read in 2010 (in the order seen in the above image):
The Painted Bird by Jerzy Kosinski
Dance, Dance, Dance by Haruki Murakami
Chocky by John Wyndham
The Big Sleep by Raymond Chandler
Cleaving: A Story of Marriage, Meat, and Obsession by Julie Powell
No Country for Old Men by Cormac McCarthy
The End of the Affair by Graham Greene
The Wind-Up Bird Chronicle by Haruki Murakami
Love in a Fallen City by Eileen Chang
The New York Trilogy by Paul Auster
Lunar Park by Bret Easton Ellis
A Wild Sheep Chase by Haruki Murakami
Trouble with Lichen by John Wyndham
Love in the Time of Cholera by Gabriel García Márquez
Tales of the City by Armistead Maupin
The Time Traveler's Wife by Audrey Niffenegger
The Kraken Wakes by John Wyndham
South of the Border, West of the Sun by Haruki Murakami
Lolita by Vladimir Nabokov
Funny Misshapen Body by Jeffrey Brown
Jamilti and other Stories by Rutu Modan
After Dark by Haruki Murakami
Geek Love by Katherine Dunn
Ladies and Gentleman, The Bible! By Jonathan Goldstein
Out of all of these books, if you need something to read, I'd say: No Country For Old Men (Texas Noir, aka, such a badass book) by Cormac Mccarthy, The Time Traveler's Wife by Audrey Niffenegger (especially if you want to cry), Geek Love by Katherine Dunn, Jamilti by Rutu Modan, and man, I read a lot of Haruki Murakami books, which were all enjoyable, but I'd say, Dance Dance Dance takes the cake. Ha, all my recommendations, you've probably read them anyways, but they're good books aren't they?!
I didn't like Tales of the City so much, as detailed here, and I was pretty disappointed with The Kraken Wakes and the Trouble with Lichen by John Wyndham, mostly because I thought they would be so good (as some of his other books are), but they were just so disappointingly boring.
BOOOOOOOOOKS!!